Top 10 Best French Bulldog Websites
There is nothing more rewarding than caring for a pet and the happiness they bring. French Bulldogs are one of the cutest breeds out there with their stubby little legs, perky bat ears, and wrinkly face. But do not let their charming appearance fool you! They may be small in size, but they can be tremendous troublemakers when not supervised and controlled by an owner. If you're looking for informative blogs to read on your lunch break, check out these 10 French Bulldog sites. These are guaranteed to make both you and your dog have an amazing and happy life.
Ask Frankie (https://askfrankie.co/)
When two health-conscious dog owners could not find a sufficient online source that was dedicated to French Bulldogs, they were determined to bring the #1 French Bulldog website on the internet. From paw maintenance to must-have items for French Bulldogs, you can find it here. This site was their way to share their practices and help you have happy, healthy, and long-living companions.
Where's The Frenchie (https://wheresthefrenchie.com/)
An LA-based creative director has combined her passion to provide travel guides, homemade food recipes, and modern lifestyle tips for French Bulldog owners. With her love for design, home, traveling, and her dogs, she will inspire you and your dog.
Little French Dog (https://littlefrenchdog.com/)
A dog parent who has owned 20 dogs over the last 40 years, began writing this site to help fellow French Bulldog parents. Since knowing what to anticipate in being a French Bulldog owner is significant, he provided information particularly care and training, personality, temperament, and diet. His new and fresh ideas will guide his fellow dog parents to a greater possibility of a happy relationship with their canine.
Two French Bulldogs (http://www.twofrenchbulldogs.com/)
This innovative blog is narrated by two quirky French Bulldogs, Lily and Edward, living in Southern California. With their regular posts, they have been able to share fun pictures, their crazy holiday experiences, and anything else touched by their cute paws.
French Bulldog Village Rescue (http://frenchbulldogvillage.net/)
Everyone can do something to save a life, even for beloved pets. A group of French Bulldog-loving people gathered together to create an organization to rescue, rehabilitate, and re-home French Bulldogs. So if you have a heart to volunteer or that longingness to adopt and foster, visit this site!
Frenchie Shop (https://www.frenchie.shop/)
Do you love shopping for your French Bulldog? If so, then this one-stop-shop website is just for you! Shop for the hottest supplies and buy smarter with their best deals and offers. You can find the most stylish collections and apparel, including sweaters, hoodies, t-shirts, and many, many more. Plus, it's free worldwide shipping on all orders!
Frenchie Bulldog (https://world.frenchiebulldog.com/)
We perceive firsthand how much enjoyment it can be to accessorize your fur baby with adorable items. With Frenchie Bulldog Pet Supply, you can purchase their famous fully reversible dog harness, specialized and custom-tailored to French Bulldogs. They also include a wide-range and colorful selection of printed collars & leashes. Plus, every purchase they donate to help dogs in need. How pawsome is that?
Itchy Frenchie (https://itchyfrenchie.com/)
Is your fur baby seems to be itching, licking, and biting paws like crazy after eating? French Bulldogs can be allergic to certain foods and environments, so better read their informative articles. You'll be able to find some of the natural remedies that you can try to treat your French Bulldog's skin.
French Bulldog Love (https://frenchbulldoglove.com/)

This shop is home to the most famous Frenchie Faces Fleece Blanket on Instagram. They also offer endless customized coffee mugs, throw pillows, beach towels, tote bags, key chains, accessory pouches, and much more. If you're interested in lovable, one-of-a-kind quality French Bulldog products, visit this website today, and they're ready to ship worldwide.
Frenchiestore (https://frenchiestore.com/)
If you prefer buying organic and eco-friendly pet products, this is the best French Bulldog online store for you! In addition, there are a lot of informative articles for you to read after checking out. All products sold here are vet-approved and safe.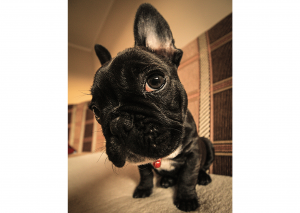 Summary
Whether you're a newbie French Bulldog parent looking for tips and tricks, or just interested in the breed as an admirer, we believe this read is significant. We at K9TI.org would like to take this opportunity to remind everyone that these adorable dogs require lots of attention and care; they are not low-maintenance pets! If you have any inquiries, or questions about this post, please feel free to comment below. Life is undeniably better with a dog at your side, so have a great day!