How to Train a Stubborn Dog
Think your dog is stubborn? You may need to think again. Many experts believe that there's simply no such thing as a stubborn dog. Instead, the reason why your dog is obnoxiously ignoring everything you're asking them to do is likely down to a few other factors, from an independent personality that requires a different training style to being overwhelmed with distractions.
Either way, a few small changes on your end could pay off big time when it comes to training your "stubborn" dog.
Train in Varied Environments
Got a dog that listens to you at home but then stubbornly ignores you on walks? This one's for you…
You should always train a new command at home, in a quiet and distraction-free room. However, once your dog has mastered the command in that environment, that's not the end of their training. You'll then need to slowly amp things up. Practice the command in different rooms of your house, before moving out to the yard. Then, practice on walks, and at the park, and on a busy street.
The key to success is introducing just one new distraction at a time. Once you're done, your dog will respond to that command each and every time, no matter what else may be going on around them.
Provide Better Motivation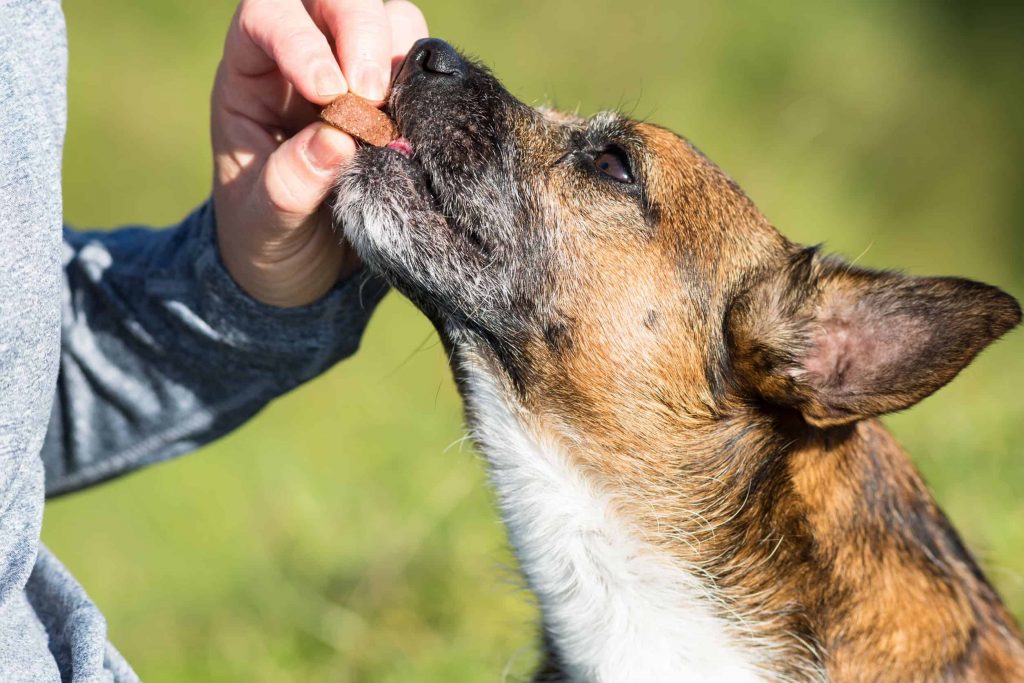 Chances are that you wouldn't go to work each day unless you were being paid for your time. Well, your dog feels the same way. To begin with, training will feel just like work for them, so you need to offer up fair pay in order to really motivate them!
Using their everyday kibble as a training reward just won't cut it. Up the ante with high-value treats, from dehydrated liver to roast chicken to chunks of cheese. The smellier your treats, the more motivating they'll be!
If you have a dog that doesn't seem to be motivated by any of the above, then you'll need to work a little harder at finding a suitable motivator. What does your dog enjoy doing the most? If his ball is his BFF, then use a new ball or toy as a reward – a quick round of fetch each time he correctly follows a command will get his attention!
Keep Things Consistent
In order for a dog to learn a behavior, training needs to be kept consistent. If it's just you and your dog in the picture, then that's easy enough. However, if you live with family or friends, then you'll need to make sure that they're caught up with your training aims too.
There's no point teaching your dog not to beg at the table if your kids are sneaking them table scraps. Likewise, teaching recall with the word "come" will take twice as long if your partner has been teaching them the same behavior, but with the word "here" instead.
Make sure that everyone who interacts with your dog is on the same page when it comes to training. You may need to take some time to explain the cues and commands you want to use, but it'll save your dog from so much confusion.
Training Should Be Fun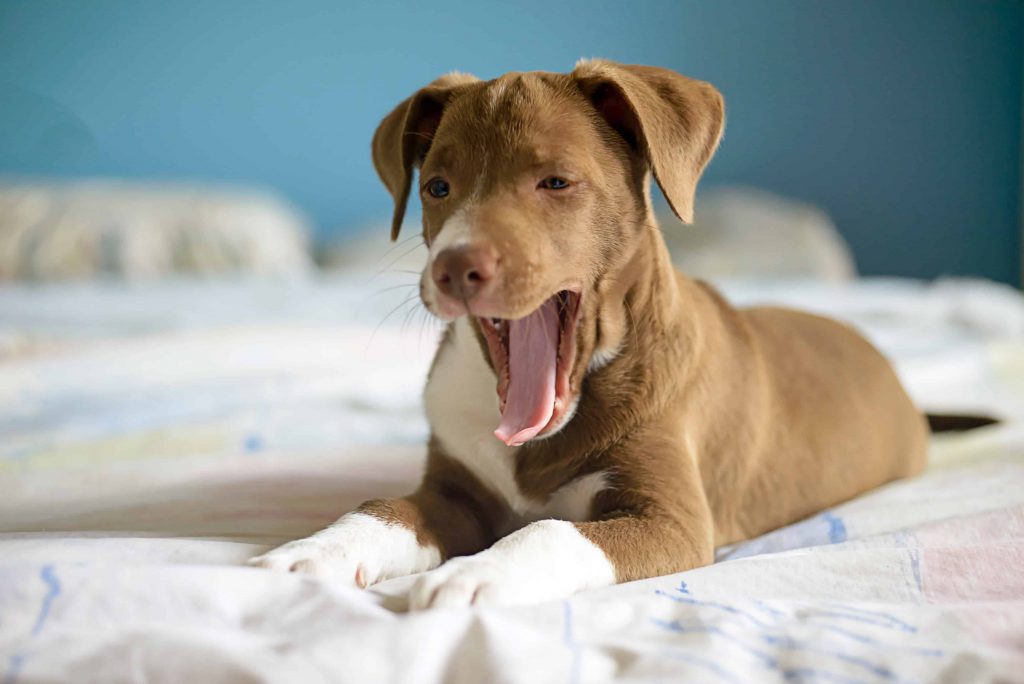 Training should always be a fun and positive experience for a dog. If yours has had a bad training experience in the past, then this could be why they're acting stubborn each time you try to teach them something new.
How can you keep training fun?
As mentioned, tasty rewards help. You should also always set your dog up for success – don't ask them to do something unless you know that they'll be able to do it. This often means breaking training commands down into smaller steps. For example, rather than teaching your dog to lie down from a standing position, you would start by teaching them to sit, and then to lie down.
Keep your training sessions short and sweet. Dogs don't have a very long attention span. If you're working with a puppy, their attention span could be as short as 30 seconds! The same applies to older dogs that haven't had much training in the past. Learning is tough for the brain to begin with, so give your dog time to adjust. The more (short) training sessions you do, the longer their attention span will become.
Summary
As you can see, there are so many ways to get around that stubborn behavior that your dog is displaying, especially since it likely isn't down to stubbornness at all. Keep these tricks up your sleeve and revamp your training style – your dog will soon discover that learning new things is stimulating, enjoyable, and a great way to spend some quality time with you.